Secure messenger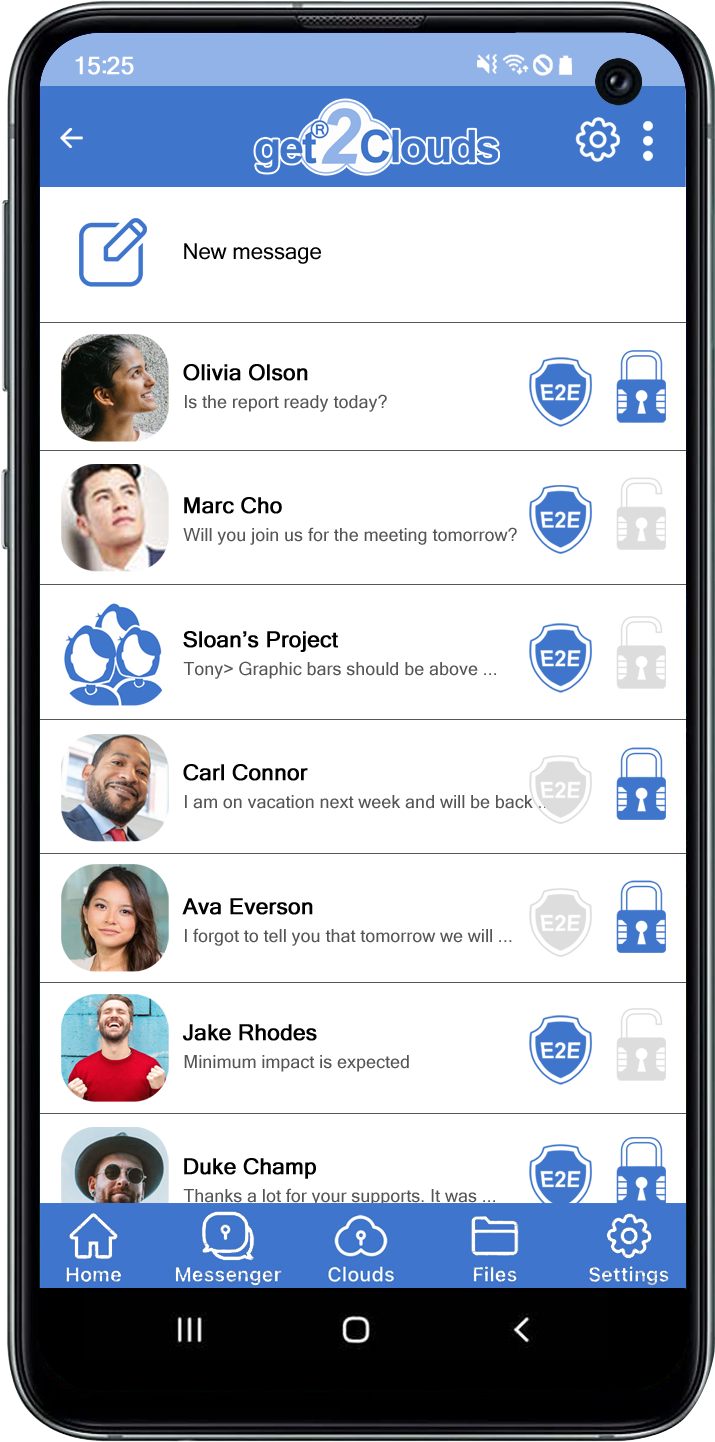 Chat in the securest messenger that simultaneously supports dual-SIM as well as SIM-less device messaging. Chose 555 numbers for anonymity, and dual profiles to separate between tasks and contacts. LivingGroup chats for organic, democratic group chat where anyone can add and remove people from the group. Chose which members of the group you want to send individual messages to. Self destructing messages option. Send appointments over the messenger and keep your diary away from data hungry social media sites. Send images, videos, voice messages, texts.
Large file transfer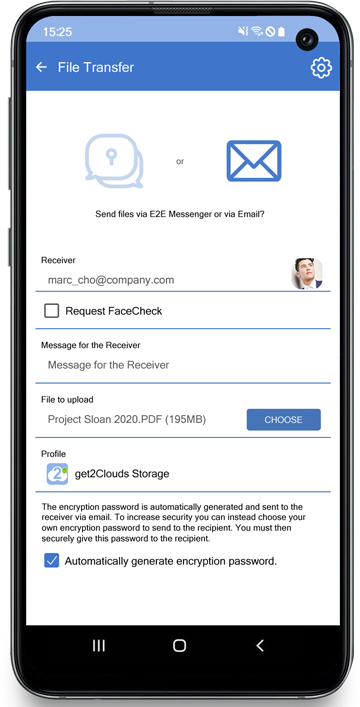 Encrypt any file of any size and send anywhere in the world in total security with a touch of a button. Our patented download manager is quicker than alternative and already supports over one billion downloads annually for the industrial automation sector. Pause and resume downloads, one-time download link, send via 555 number for total privacy. Files encrypted with advanced encryption and sent via secure socket layer.
Encrypt and sync data in your cloud and NAS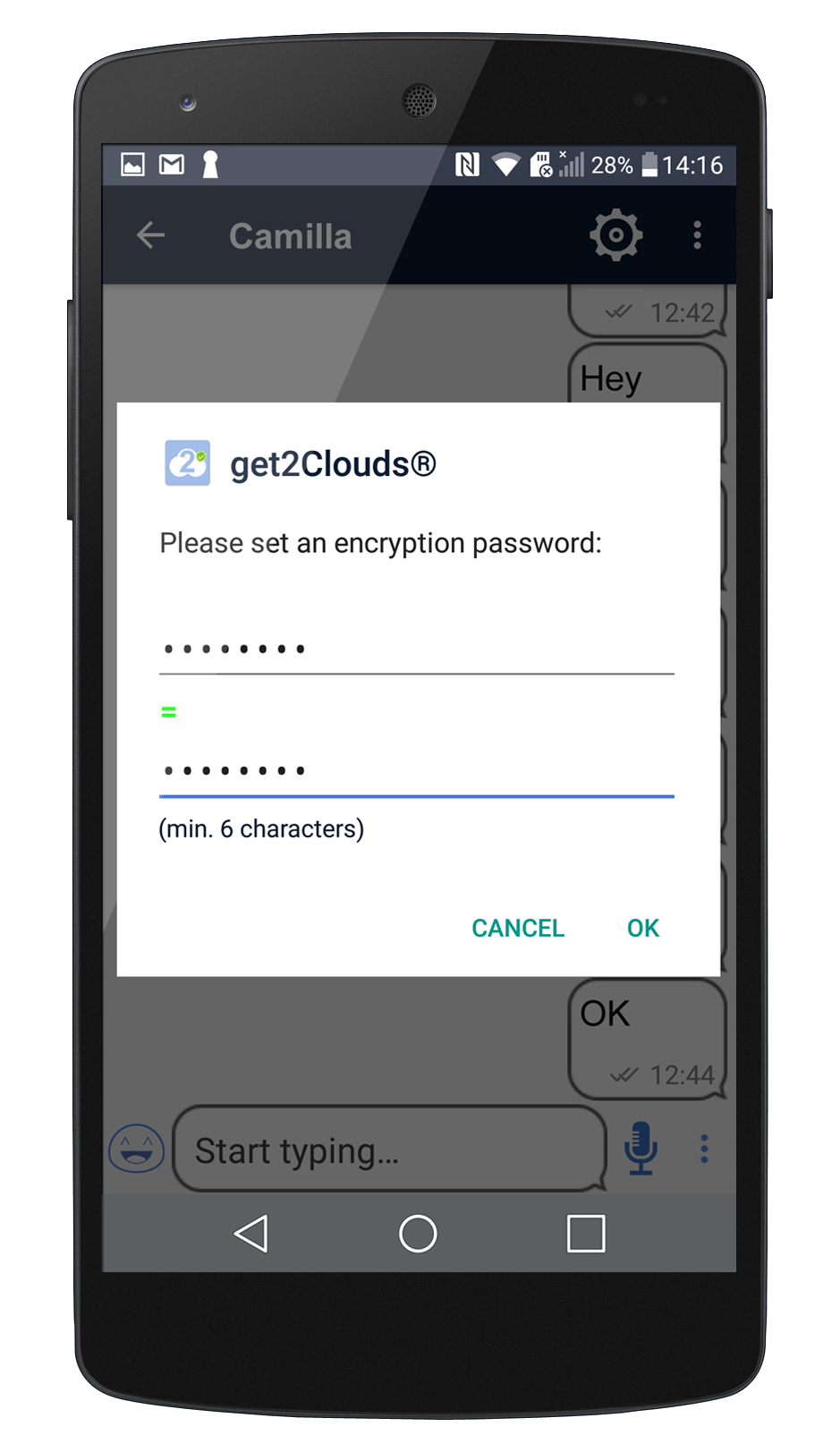 Encrypt and sync data on your public cloud and make it secure. Even in the event of the data being retrieved by a hacker or intrusive third party it will just appear as binary junk. Only you, the get2Clouds user have the encryption key to decrypt and view the files. Even we cannot view your data. This function is compatible with all major public cloud providers as well as with STTP protocol. If you are a small business owner, this is the solution you've been looking for to secure your staff and customer data.
Take back your cloud
Encrypt share chat on the go with get2clouds app
All-in-one encrypted bubble
Delivering the most complex encryption and data protection to the most simplistic and intuitive user experience
A closer look at get2Clouds security features
Compatible with: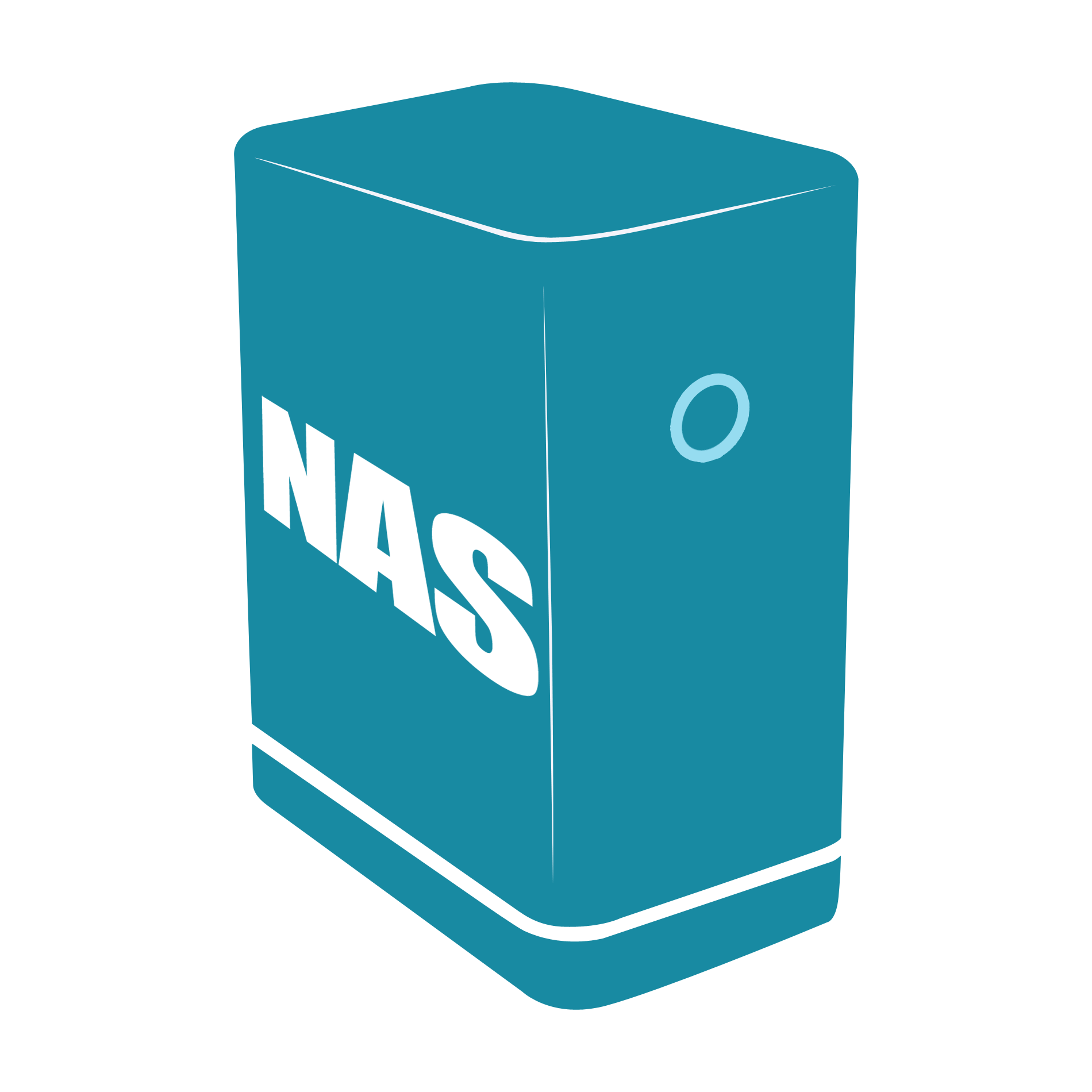 Take back your cloud | get®2Clouds
Download get®2Clouds
We need to verify you are not a robot

Download get®2Clouds X Wallet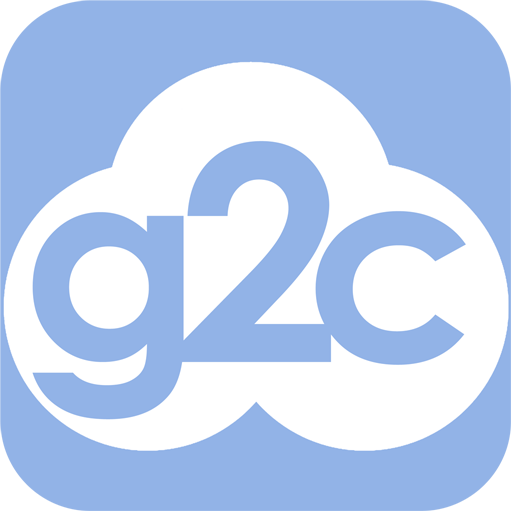 Download get®2CloudsX Wallet
No cloud registration
You do not even need to register a public cloud account to enjoy the benefits of get2Clouds. The secure messenger works as normal and you can send encrypted files of any size quickly over the inbuilt get2Clouds secure server. If there is no cloud registered, the app with automatically use our server in your file transfers. This makes it even easier to send files of any size anywhere in the world in complete security. If / when you register your own cloud account the get2Clouds transfer option is no longer available as you can send via your own cloud.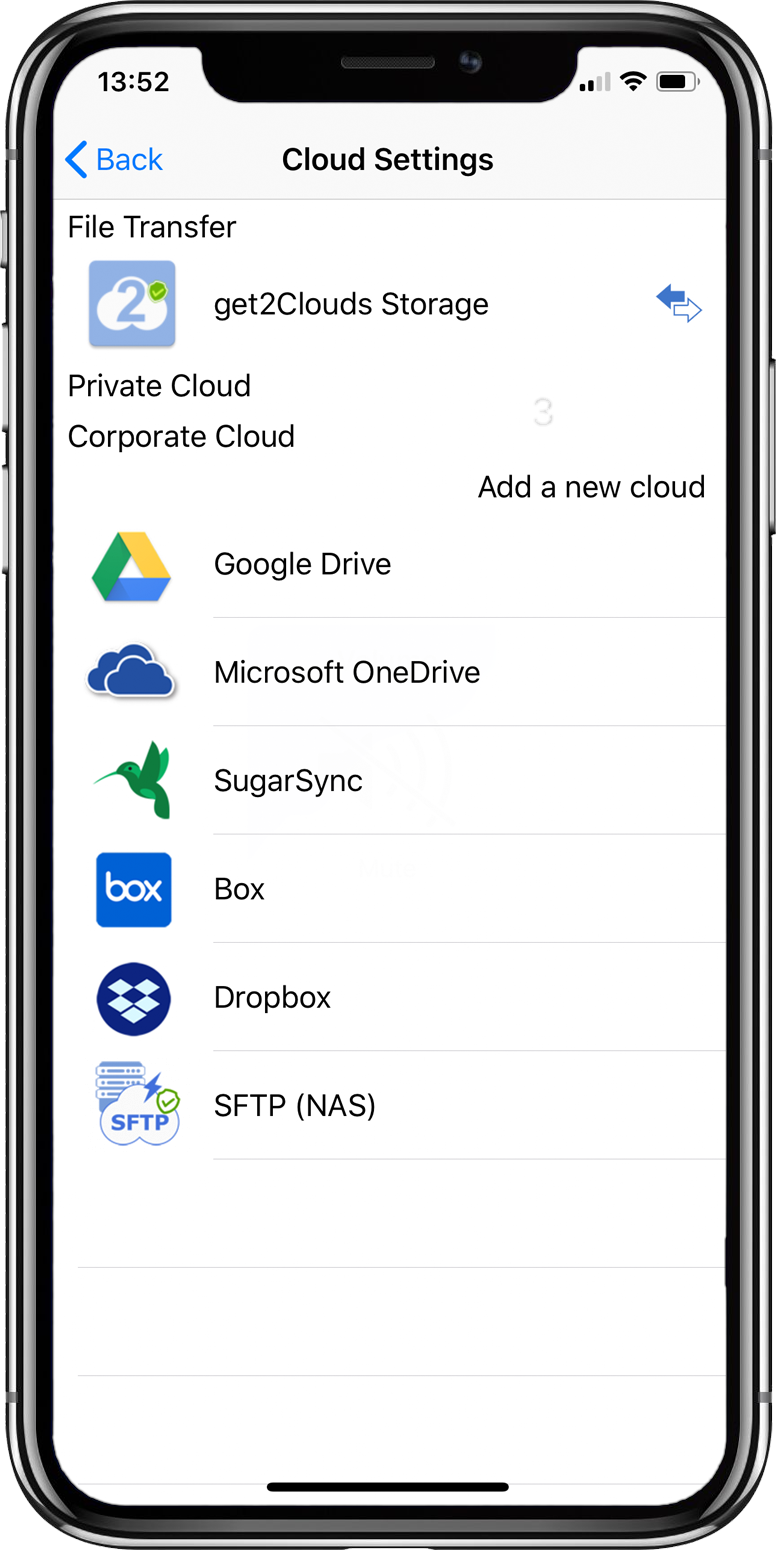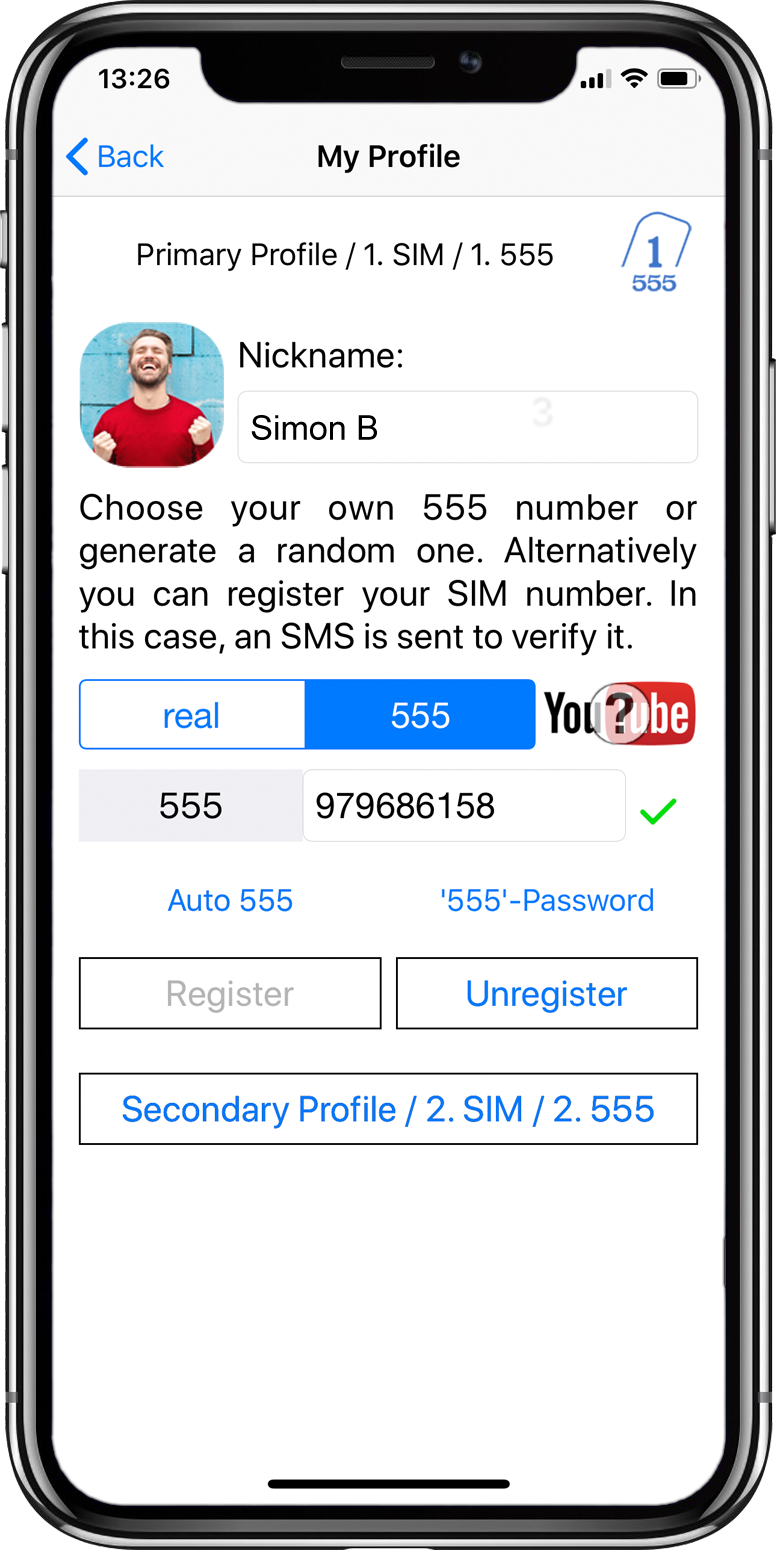 SIM-less messaging
With get2Clouds, you don't have to register your SIM number to send messages and files. This is the only free messenger where do not need to give out your phone number. Upon downloading the app you get a unique 555 number. This means you can use it right away, even on SIM-less devices. You can change this number to a more memorial one or to your SIM number. We advise using your SIM if you want so other get2Clouds users see you're using the app. 555 numbers are great to protect anonymity.
Dual-SIM messaging
get2Clouds is the only free messenger that supports dual-SIM as well as SIM-less device messaging. Our Secondary Profile option lets you register two numbers to chat with business and personal contacts in the same messenger You can register two SIM-numbers, one SIM and a 555 number, or two 555 numbers. The choice is yours. We just want to make your communications flow easier. The first time you message a contact you will be asked which profile you want to use. This choice will be the number used for all further messages to that contact.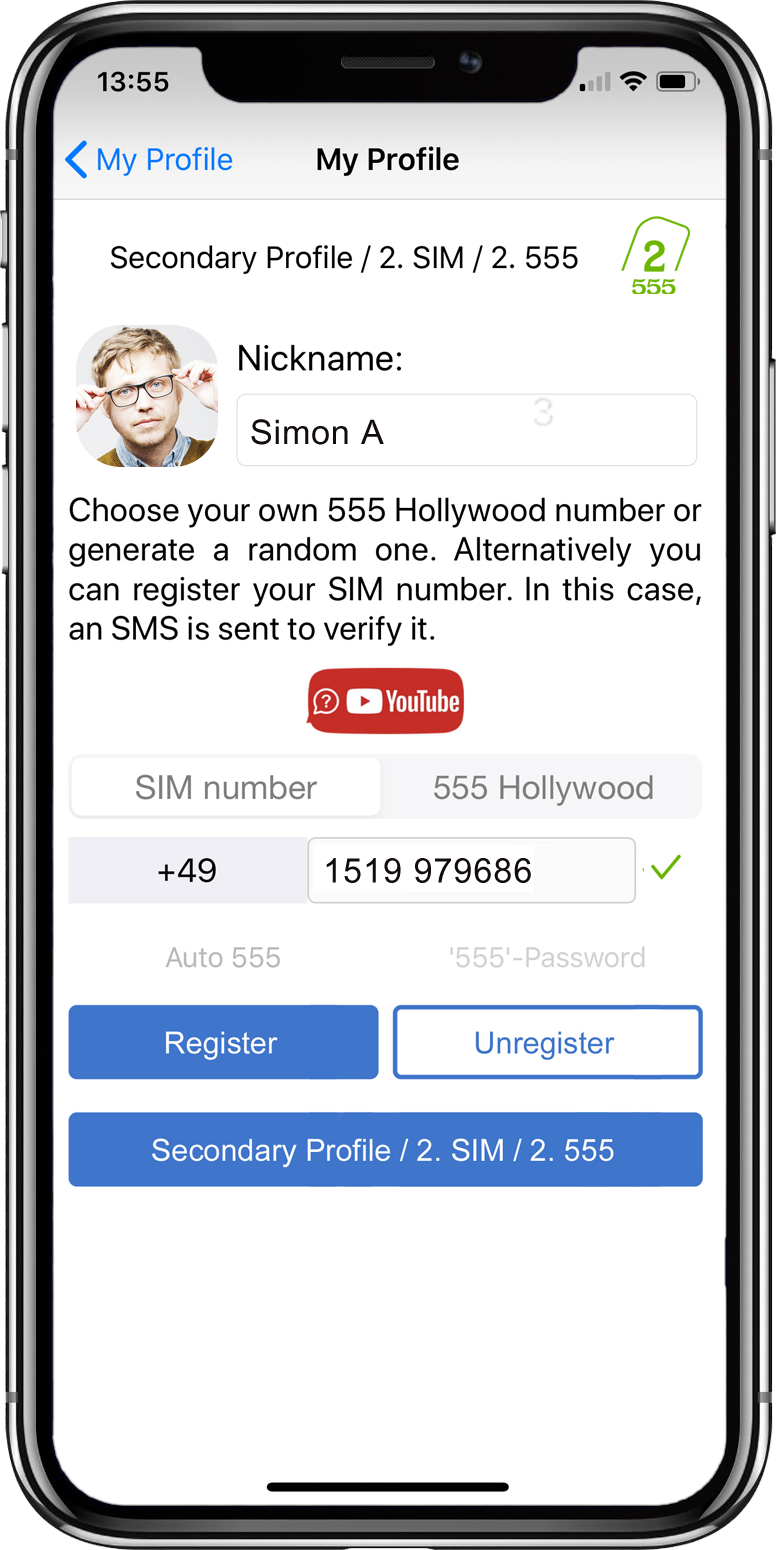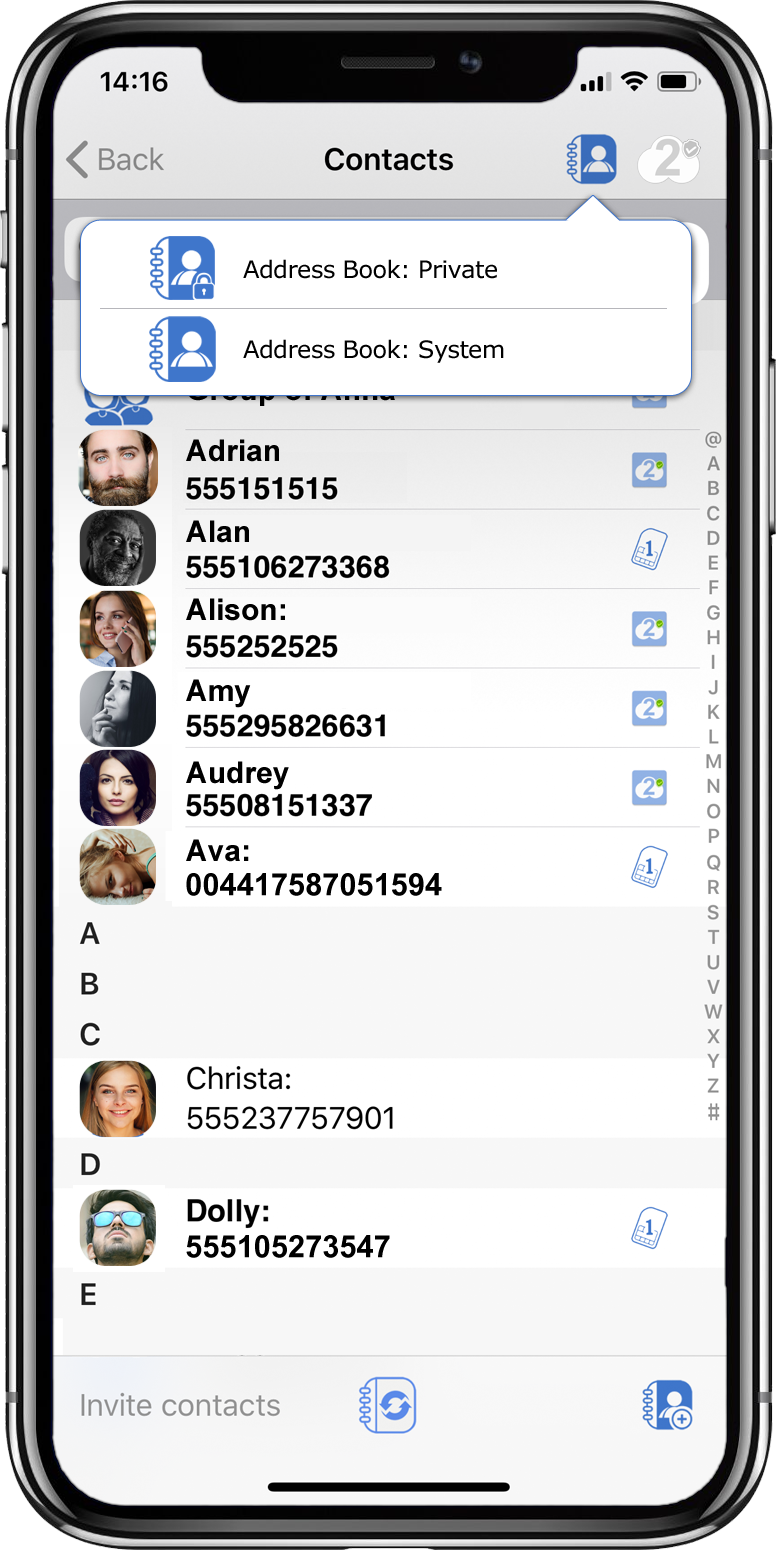 Contact permission not needed
To connect you with other users of get2Clouds we need access to your contacts, but if you don't like giving up phone permissions don't fret. We've created a way to make the messenger still work with our Secret Address Book option. You can store up to 50 numbers in the Secret Address Book and send messages and files quickly and easily to them. get2Clouds does not store or share any of your data. This function is purely for your peace of mind. We ask for permissions for only what is necessary. Accessing your contacts is only necessary if you want it to be.
Encrypt you NAS
Make your network attached storage (NAS) your secure private cloud by encrypting the data on it and using it to send files. All data can be stored on your own server so no third party cloud provider is involved in your data at all. This is the perfect solution for small businesses that do not want to put their company data in a public cloud or for any savvy user who wants to avail of this great tool.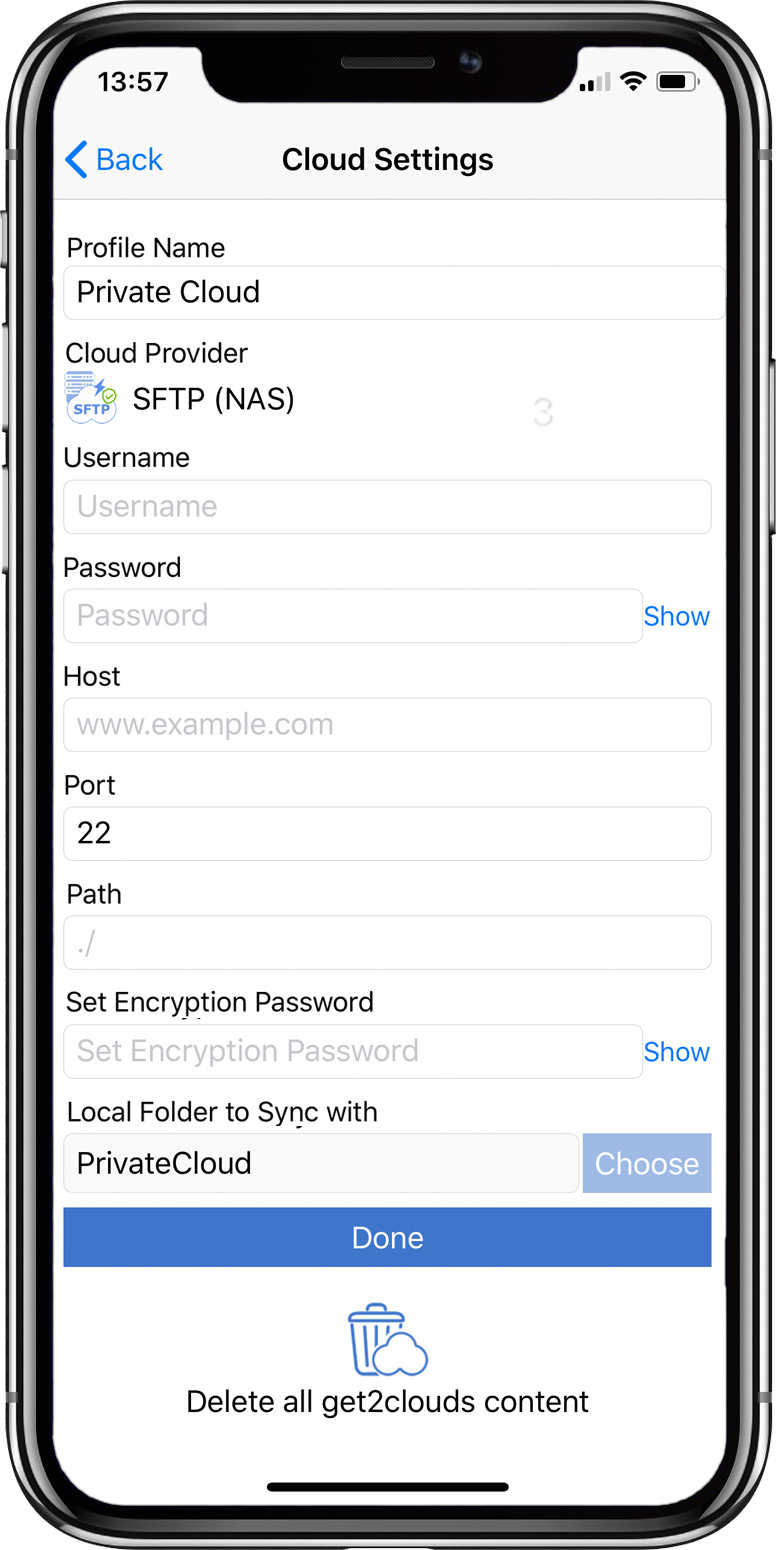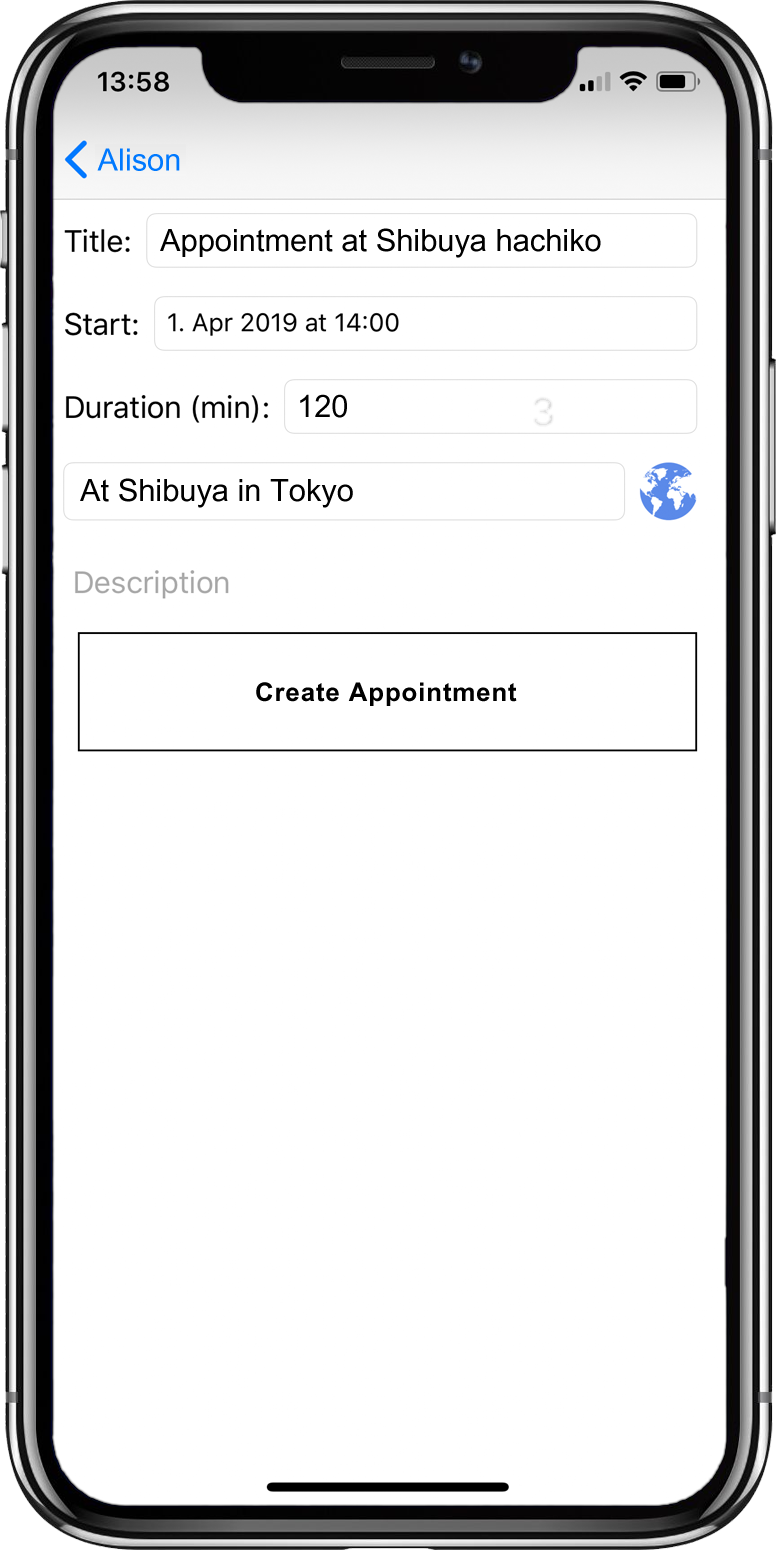 Send secure appointments
Don't rely on networks that harvest your data and sell it for targeting ads to manage your schedule. These outlets are not only invasive, they are not safe. They are not encrypted and are a constant target for hackers. The appointments option in get2Clouds mitigates these risks as users can create and share calendar events in individual or group conversations. Events created are compatible with iOS and Android and will be automatically added to the calendar of the receiving device, which will ask for attendance confirmation. Events shared in a group automatically include all the members of the conversation as guests. They can confirm or reject the assistance individually and this information will be updated in the details of the reminder.
LivingGroup chats
get2Clouds LivingGroup chats are the organic and inclusive group chat option. With colleagues coming and going, and changing projects, LivingGroup chats offer a space where all important memos can reach all the relevant people at the right time. There is no "group admin" with this messenger. Any user can add new people, and people can leave at will. Business is constantly evolving, and LivingGroup chat supports this fact. If you don't want every message sent to every member in the group, simply long press the message sending button and select to whom you'd like the message to go.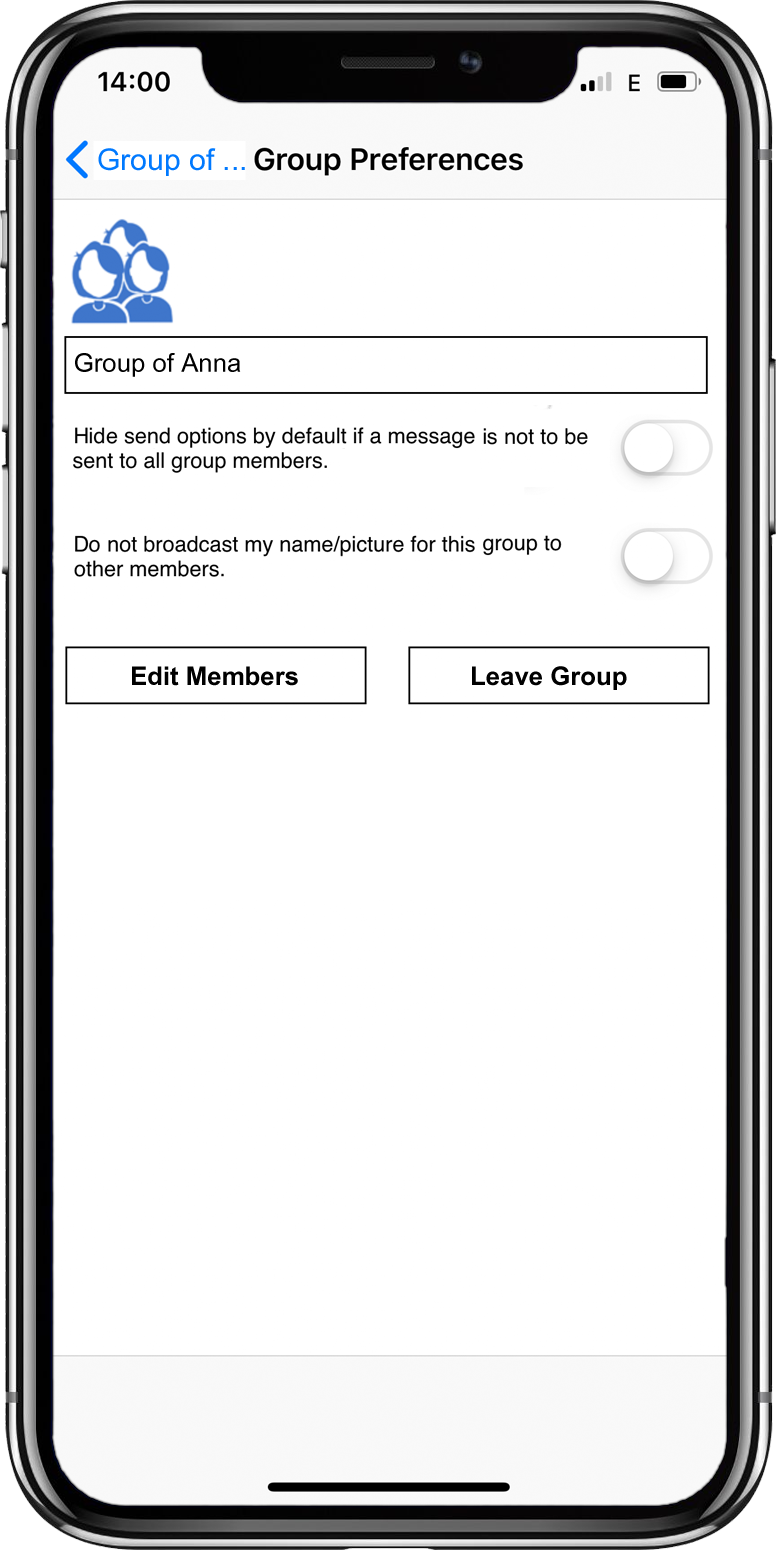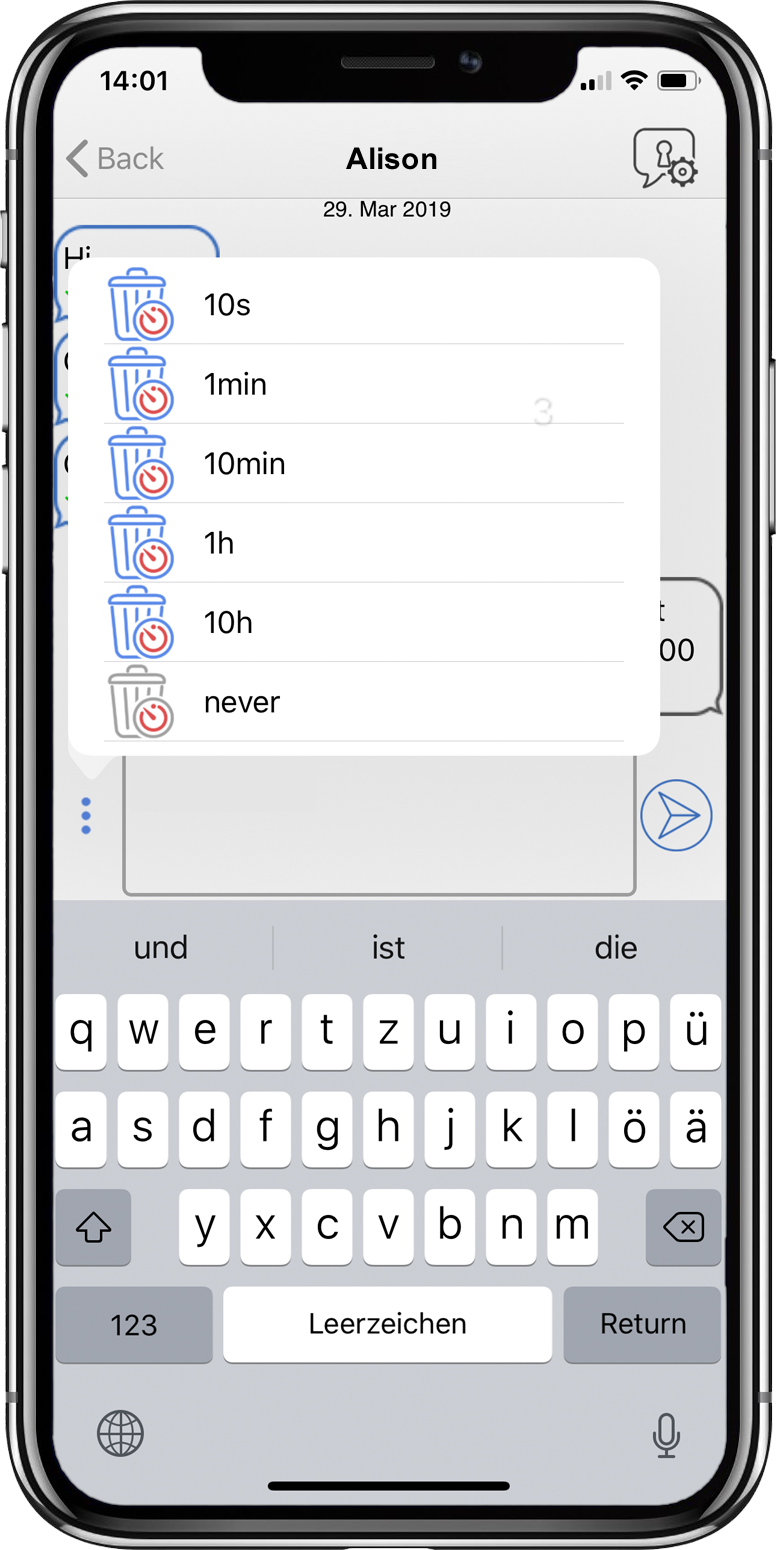 Timed send and timed delete
Set a time when you would like a message to be sent. Great for reminders or for international companies who must be considerate of time differences. Also, a timed delete function offers an extra layer of confidentiality where messages will self destruct at a selected time after being received.
FaceCheck for digital signature
Users who want extra confirmation of who is opening a sent file can chose the FaceCheck function. This sends a message to the receiver with the FaceCheck symbol to let them know there is a file to view. When they click on it, a selfie is taken and the file is shown to them. This selfie is sent to the sender so they know that the file is n the right hands.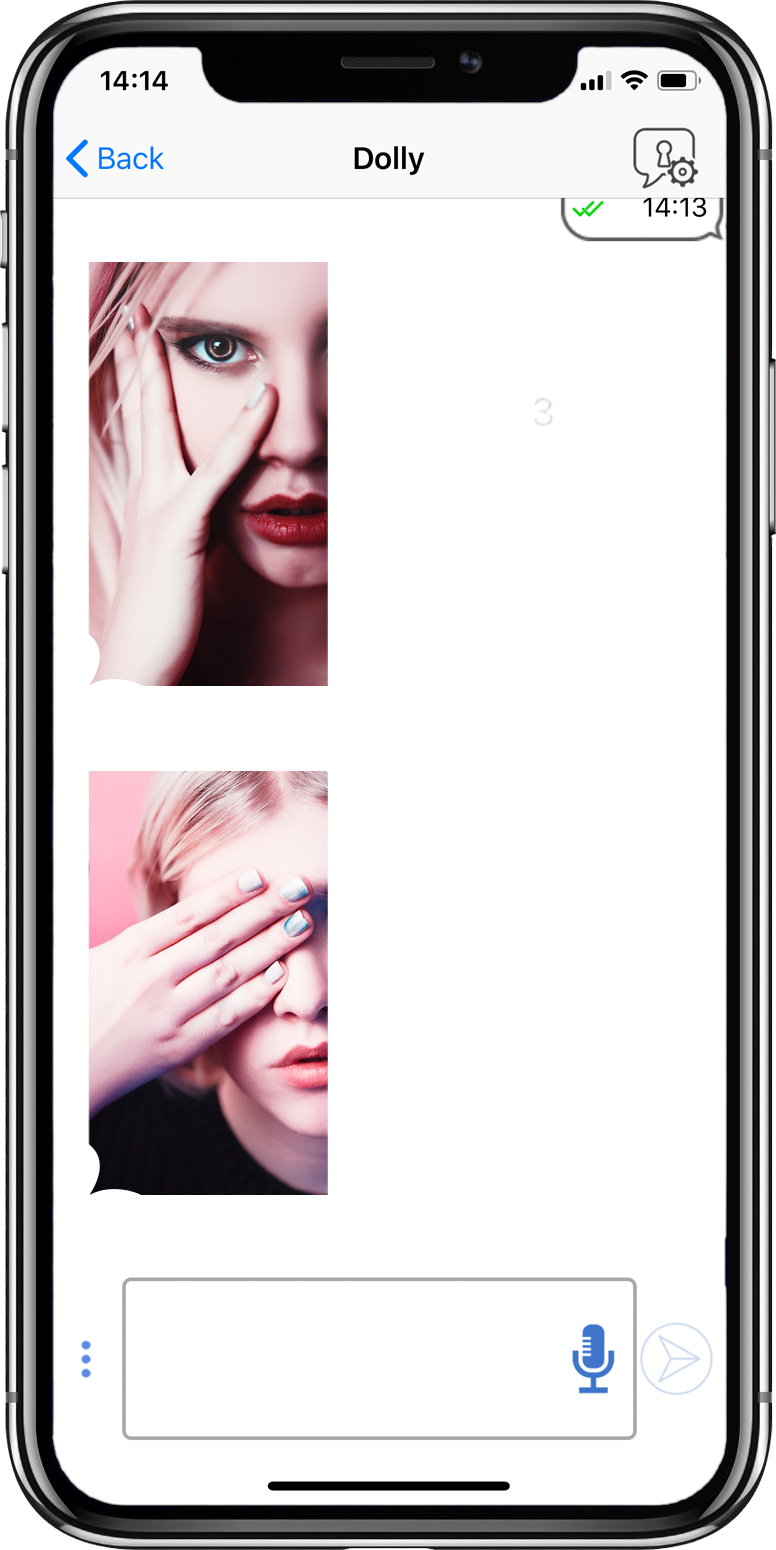 Master lock and individual chat PINs
The app itself can be protected with a Master Lock. If your phone or device falls into the wrong hands your get2Clouds info will remain out of reach. On top of that, individual chats can be further protected with an encryption password. This password should be known to all members of the chat. If the password is lost, it cannot be retrieved.
Also available on Windows
Use get2Clouds across iOS, Android and Windows. Link your account across devices